Mec-Diesel Bulgaria Ltd.
Established in 2017 by MecDiesel Group, which had bought the Spare parts division owned by Cefin Bulgaria OOD. The company offers consumables, spare parts, lubricants, engines and spare parts, applicable for vehicles and industrial units. In order to be closer to its customers, Mec Diesel entered the Bulgarian market in Sofia, Blagoevgrad, Plovdiv, Pleven and Veliko Tarnovo.
The company was founded in Turin, Italy, in 1983
Today it has 26 sales points throughhout Europe: 5 in Italy, 12 in Romania, 8 in Bulgaria and 1 in France.
The company guarantees an excellent service by delivering the spare parts as quickly as possible thanks its customer proximity.
Specialized in engine spare parts with its private label Mec-Diesel, the company has expanded its range to third-party products over the years. The complete product range allows customers to choose the hight quality spare part at the best value for money.
Following this philosophy, Blinken was born in 2018: a new private label specialized in power and injection, electrical components, EGR and throttle bodies, ignition system, rotating machines, thermal system and sensors.
In order to provide a products range even more complete, Mec-Diesel acquired Erar Srl in 2019: a distributor specialized in spare parts for commercial vehicles and buses applications. Under Erar brand, the company supplies new product lines: lighting, braking and compressed air systems, bodywork and suspensions.
With a range of over 40,000 items, the company offers spare parts for trucks and commercial vehicles, buses, agricultural and earthmoving machinery, as well as for the main car brands.
The core business focuses on engines for Italian applications such as Iveco and Fiat.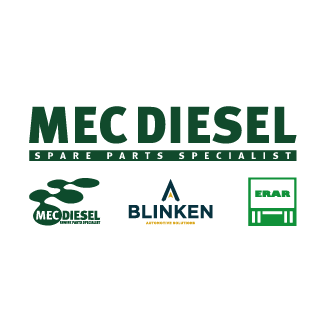 1528 Sofia, j.k. Drujba 1
+359 2 973 6756
+359 2 973 6231
+359 884 881 430
+359 885 801 198
+359 888 998 807
+359 888 394 502
1343 Sofia,
bul Evropa 141, /str. Fortov pat 1A/
+359 2 833 4140
+359 2 833 4150
+359 885 939 784
+359 884 524 000
+359 888 431 001
9000 Varna
str. Devnia and str. Debar (Eko Gaz Station)
+359 52 600 166
+359 888 393 441
+359 885 325 634
8002 Burgas
Chataldja Street 20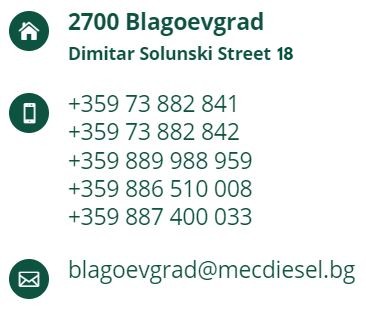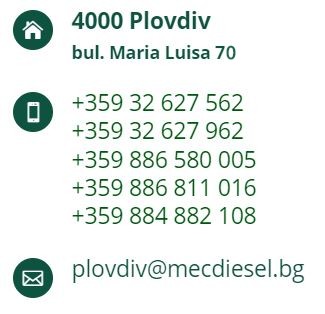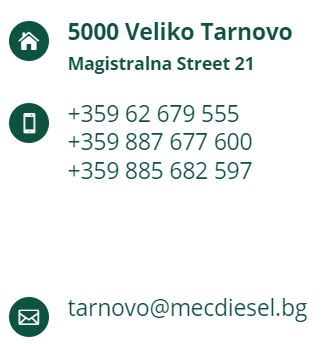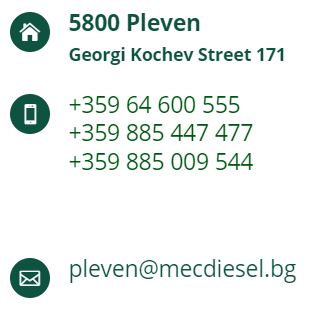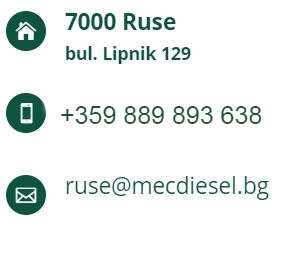 Mec-Diesel Bulgaria Ltd. / All rights reserved 2020 ©